About Rishi Dharma...
The world's most ancient Religion - wrongly called as Hinduism - is Rishi Dharma. All saints, Alwars & Nayanmars, follow this path. Vedas, Vedantic dogmas, Histories and Vedic laws are embedded in this school of thought initiated by Rishis. The organisation "Rishi Dharma" is functioning in promoting the Vedic basis of Oriental thinking.
"Rishi Dharma" is spread all over the world with no banners. It's members are distributed everywhere in the globe and are supporting it by arranging spiritual lectures and backing up to launch You Tube lectures on Sanathana Dharma.
D.A.Joseph, the founder of this non-profit movement is struggling hard to spread Vedic ideas to every nook and corner in person as well as through his world famous website: www.dajoseph.com
Patrons! Help this grow!! Extend a helping hand socially, spiritualy and by all possible means.
Already Rishi Dharma has launched hundreds of lectures on You Tube and brought out to light, forgotten Sanskit proverbs through Whats app- entitled 'Vedic Voice'. It is totally free of cost. Join the group and add more members. Help Sanathana Dharma grow!
Defeat Death!
Defeat Diseases!
Defeat Old Age!
Defeat Poverty!
Defeat Misfortunes!
Defeat Defeats!
Live Gloriously!! -------- RISHI DHARMA
Vedic Voice.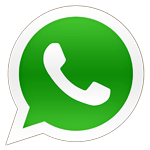 D.A.Joseph speaks through whatsapp every day for two or three minutes. The name of the whatsapp group is vedic voice. It functions under the banner of D.A.Joseph's Rishi Dharma. At present he is explaining the slokas of Subhashthani, both in English and Tamil per day. Precious opprtunity!. If you are interested save this number +91 770 870 5706 in your mobile contacts and send your name and get registerd.
Yours,
Rishi Dharma
"Subhashthani" - Audio files Downloads (July 2016):
| 1 | 2 | 3 | 4 | 5 | 6 | 7 | 8 | 9 | 10 | 11 | 12 | 13 | 14 | 15 | 16 | 17 | 18 | 19 | 20 | 21 | 22 | 23 | 24 | 25 | 26 | 27 | 28 | 29 | 30 | 31 | (Total file size 119 MB)
Contact us:
D.A.Joseph
(Founder and President:  "RISHI DHARMA")​​
No: 18, Fourth Cross,
Rainbow Nagar,
Pondicherry – 605 011,
Phone : 0413-2210187
Mobile: 9600824414
E-mail : deyeje@yahoo.com
Website: www.dajoseph.com